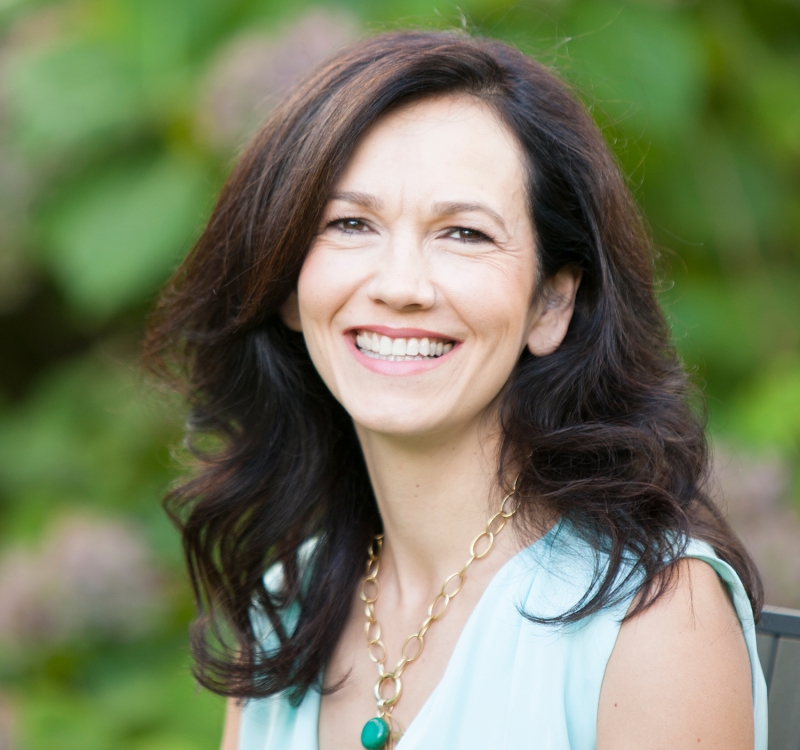 Ania Dunlop, MBA and Certified Holistic Health Coach, is deeply passionate about prevention and has taught health and nutrition workshops to individuals, groups, and organizations, inspiring and motivating her clients to live greener, cleaner lives.
"I have always believed that living a healthy life is one of the greatest keys to happiness and fulfillment. Even while working in the corporate world, I made conscious decisions to develop healthy habits, creating balance in my life. When I had children, this balance became a central goal, and I left the corporate world after the birth of my second child to turn this passion into a career.
Through my studies in business school and as a holistic health coach, I have noticed how a respect for the environment and a respect for one's own body often intersect in the growing market of green living. When we take care of ourselves and are thoughtful about what we put into our bodies, we become more mindful of our impact on our surroundings and how the environment influences our well-being. I came to see how we are all part of a larger system.
As a mother, my role in this system is expanded. My choices affect others, and I have felt an immense responsibility to make healthy decisions for my young children since my early days of pregnancy. By studying holistic nutrition, I was able to completely transform the way my family eats with simple steps like eating organic, eliminating processed foods and using a variety of fresh ingredients.
As my children grew, so did our family's need for green living. Both of my children have chronic health conditions and their health and well-being benefits greatly from a green lifestyle, inside and out. I found that my children's health improved greatly when we reduced toxins in their food and in the environment.
Clean nutrition and a green lifestyle are very important for physically and emotionally sensitive children, particularly since toxins can interfere with sensory processing. They can also lead to thyroid problems and developmental issues if not addressed.
By then I had the nutrition locked down but my interest in green homes didn't kick in until I started to build my new house. My husband and I were committed to building a sustainable home with minimal impact on the environment. We decided on solar panels and geothermal energy (using heat derived from the earth), making our house a net-zero energy building (we will essential eliminate the need to use energy from the grid and all our energy needs will be created onsite). The real fun began when I started researching floors and cabinets. It was important for me to know that all the wood was sustainable and certified by the Stewardship Council (FSC) certification, best indicator that the wood used to make your cabinets, floors and decks was harvested sustainably.
While originally we wanted to use Ipe for our decks, a beautiful and durable wood, my research revealed that Ipe is grown in Brazilian rainforests and its sustainability is highly questioned. We didn't want to contribute to old forest deforestation so we opted for stone instead.
We selected low flow toilets and shower heads that use significantly less water than standard choices, opted for Energy Star appliances and plan to install a whole house water filtration system.
Furnishing the house will be where the fun really begins (stay tuned!). Selecting beautiful furniture that meets my green criteria will not be easy but I have a vision of a modern haven where my family can relax in a pure, healthy environment.
Building on what I've learned from my own experience, I am now committed to building a greener world for others, one family and home at a time."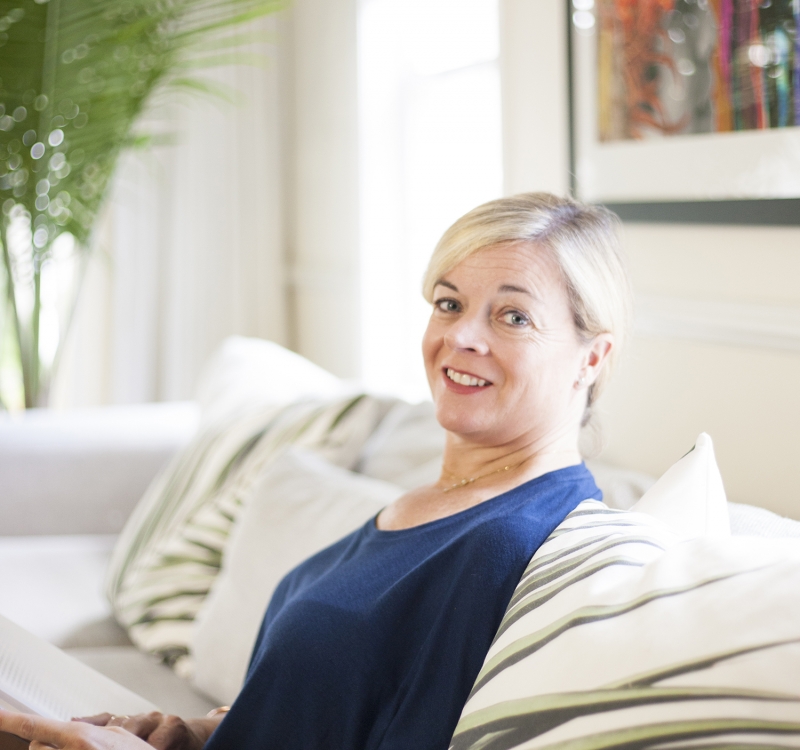 Annalise Stack, MBA in Sustainability, LEED (Leadership in Energy and Environmental Design) Green Professional and Licensed Real Estate Agent is an expert in creating home environments that support and encourage human health and wellness.
"Our journey began when our first daughter was three months old and taken to the Emergency Room for the first time. Little did we know that this would be the first of many visits, all related to what much later would be diagnosed as asthma. Fast forward three years and we were back in the Emergency Room with our second daughter, receiving exactly the same diagnosis for her.
As the granddaughter of a physician, I had a sneaky suspicion that my children should not be permanently on antibiotics and steroids. My girls went from one course of medicine to the next and spent hours on the nebulizer.  For several years we cancelled vacations, missed days of preschool and never left home without our meds and equipment. We spent more time in doctors' offices than I would care to remember.
While my second daughter was an infant, I was still working in the hotel business. We were in the process of launching a "green" hotel chain, LEED-certified properties that were environmentally friendly. As I learned more about these hotels, I realized that one of the main components of a "green" building is superior indoor air quality. This began my quest to explore whether or not indoor air quality has any link to asthma.
I have since earned an MBA in Sustainability at Green Mountain College and a LEED accreditation. The subject of my thesis was the health and financial benefits of "green" building. I continue to research this subject and stay up to date with new technologies and innovations that emerge in the green building industry. Most importantly, I have made my own home as "green" as possible. All of my research led me to crucial information about the link between children's health issues and environmental toxins and chemicals. So naturally I began tearing apart the nursery!
My "greening" began in my children's rooms. We used no VOC paints, got rid of our rugs, installed HEPA air purifiers, eliminated the stuffed animals (except for the occasional lovey), purchased mattress and pillow covers that are allergen free , and switched to organic bedding. On to the bathroom…out went all products that contain the word "fragrance". The more I learn about phthalates and Bisphenol – A (BPA), less and less products enter my home. Then went my shower curtain liner (replaced with organic hemp model) and bath mat.
After we got to the kitchen and all cleaning supplies were tossed and replaced with healthier variations and plastic cups and plates were removed, we decided to do a serious remodel! Bamboo floors and sustainable wooden cabinets were installed, windows were replaced with high efficiency triple panes, sealants, adhesives, paints were only used if they were VOC free, high efficiency insulation was installed. We actually purchased sustainable furniture for our living room! I was determined to eliminate as much off gassing as possible in the house.
Our transition to a "green" home might seem excessive…and it was! Yes, I do feel like a bit of a tree hugger but I have embraced that new side of myself. However, I can safely say (and my fingers are crossed while I write this) that my older daughter who is now 11, has not used a nebulizer (or any form of steroid medication) since January 2010. Our soon to be three year old, has never been treated for an illness, and thank goodness has been spared the inside of an Emergency Room!
Receiving a diagnosis of any kind of childhood illness or disorder can be so overwhelming. Since I did not know where to turn, I began the research myself. Combining the knowledge I had about "green" building with the information I received from children's environmental resources Home for Zen was launched. If we can help your family in any way please contact us for a consultation."