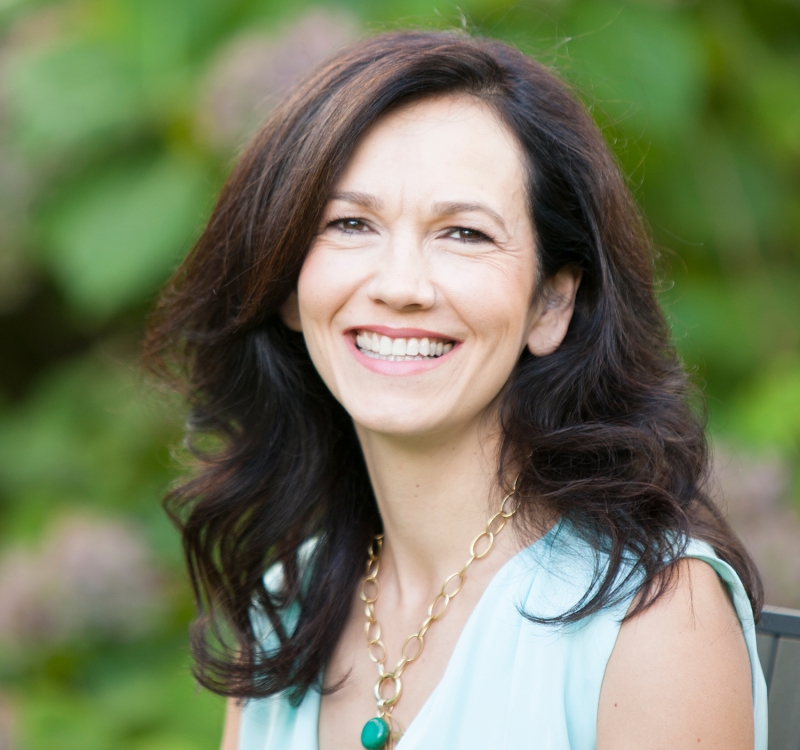 Ania Dunlop
"I have always believed that living a healthy life is one of the greatest keys to happiness and fulfillment. Even while working in the corporate world, I made conscious decisions to develop healthy habits, creating balance in my life. When I had children, this balance became a central goal, and I left the corporate world after the birth of my second child to turn this passion into a career.
Through my studies in business and then Interior Design school, I have noticed how a respect for the environment and a respect for one's own body often intersect in the growing market of green living. When we take care of ourselves and are thoughtful about what we put into our bodies, we become more mindful of our impact on our surroundings and how the environment influences our well-being. I came to see how we are all part of a larger system.
As a mother, my role in this system is expanded. My choices affect others, and I have felt an immense responsibility to make healthy decisions for my young children since my early days of pregnancy. By studying holistic nutrition, I was able to completely transform the way my family eats with simple steps like eating organic, eliminating processed foods and using a variety of fresh ingredients.
As my children grew, so did our family's need for green living. Both of my children have chronic health conditions and their health and well-being benefits greatly from a green lifestyle, inside and out. I found that my children's health improved greatly when we reduced toxins in their food and in the environment.
Clean nutrition and a green lifestyle are very important for physically and emotionally sensitive children, particularly since toxins can interfere with sensory processing. They can also lead to thyroid problems and developmental issues if not addressed.
By then I had the nutrition locked down but my interest in green homes didn't kick in until I started to build my new house. My husband and I were committed to building a sustainable home with minimal impact on the environment. We decided on solar panels and geothermal energy (using heat derived from the earth), making our house a net-zero energy building (we will essential eliminate the need to use energy from the grid and all our energy needs will be created onsite). The real fun began when I started researching floors and cabinets. It was important for me to know that all the wood was sustainable and certified by the Stewardship Council (FSC) certification, best indicator that the wood used to make your cabinets, floors and decks was harvested sustainably.
We selected low flow toilets and shower heads that use significantly less water than standard choices, opted for Energy Star appliances and plan to install a whole house water filtration system.
Furnishing the house will be where the fun really begins (stay tuned!). Selecting beautiful furniture that meets my green criteria will not be easy but I have a vision of a modern haven where my family can relax in a pure, healthy environment.
Building on what I've learned from my own experience, I am now committed to building a greener world for others, one family and home at a time."